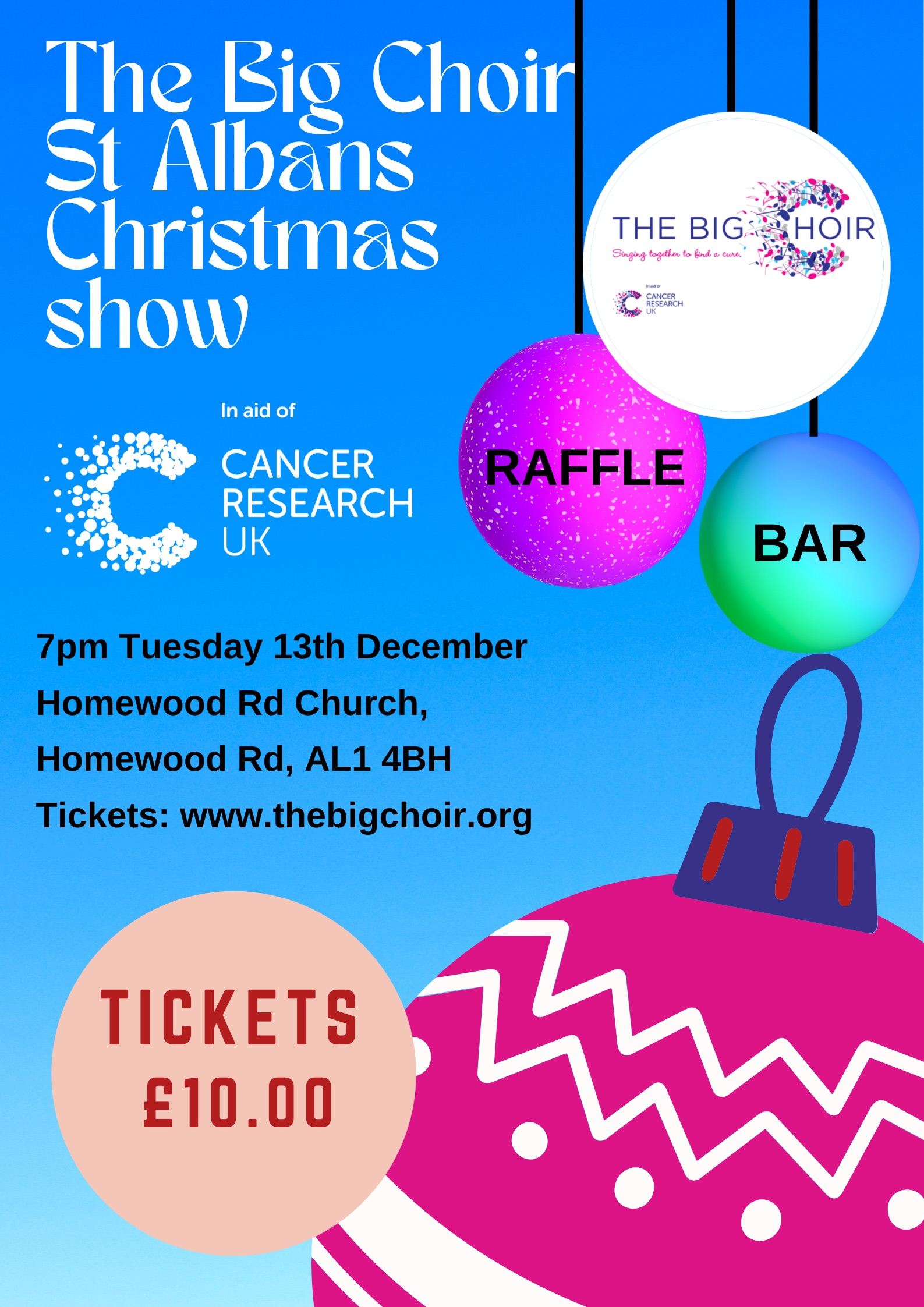 We love Christmas at The Big Choir!
We also love to raise money for vital research into 200 cancers at the Francis Crick Institute in Kings Cross, Via CRUK.

We'd be so happy if you'd join us to kick start your Christmas, listening to lots of beautifully festive songs. There will also be the opportunity to sing along!

Paid bar and lots of lovely raffle prizes.