The Big Choir creates a newsletter periodically to keep our friends, supporters and followers up-to-date with the activities and events of the choir. It is delivered via our
friends
email mailing list.
Anyone can subscribe to this mailing list to receive our newsletters as they are released.
To subscribe (or unsubscribe), enter your email address in the box to the right...
Below is a list of all past issues...
---
Fri, 29 Dec 2017
Printable version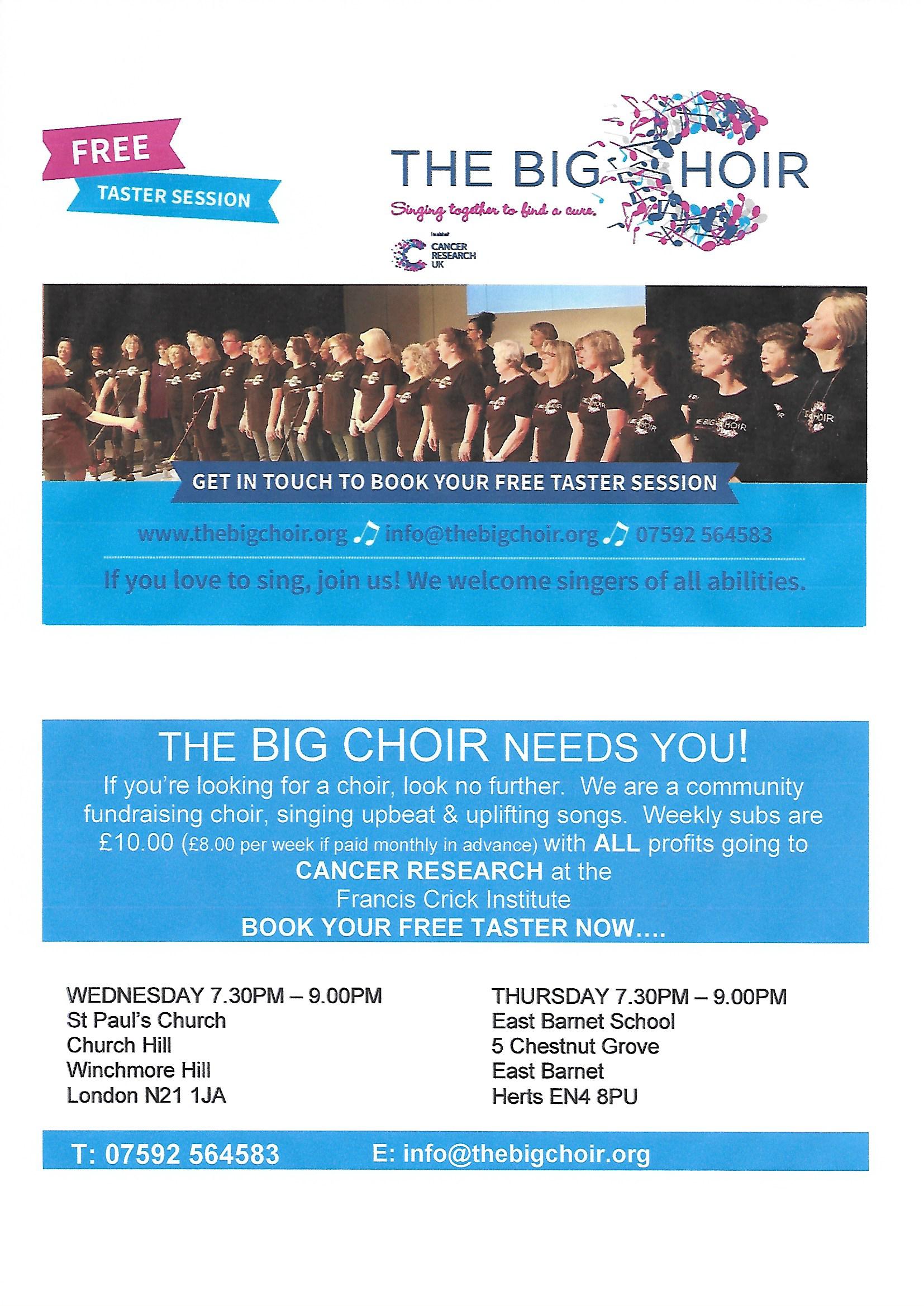 Dear all,

We hope you've had a very happy Christmas and wish you all a very happy and health New Year.

We have had the most amazing time over the festive season with lots of performances. You may even have seen us at one of our outdoor performances and thought about coming along to one of our sessions?

For those of you who might be thinking of joining our lovely choir, we are back next week! Our Wednesday choir in Winchmore Hill starts on 3rd and our Barnet session on Thursday 4th. Everyone is welcome, and the first session is on us! What have you got to lose?

See attached for full venue and timings, but if you would like further information don't hesitate to contact Sharon on info@thebigchoir.org.

We look forward to meeting you soon.

Best wishes
Sharon

info@thebigchoir.org
T: 07592 564583
---
Thu, 7 Dec 2017
Printable version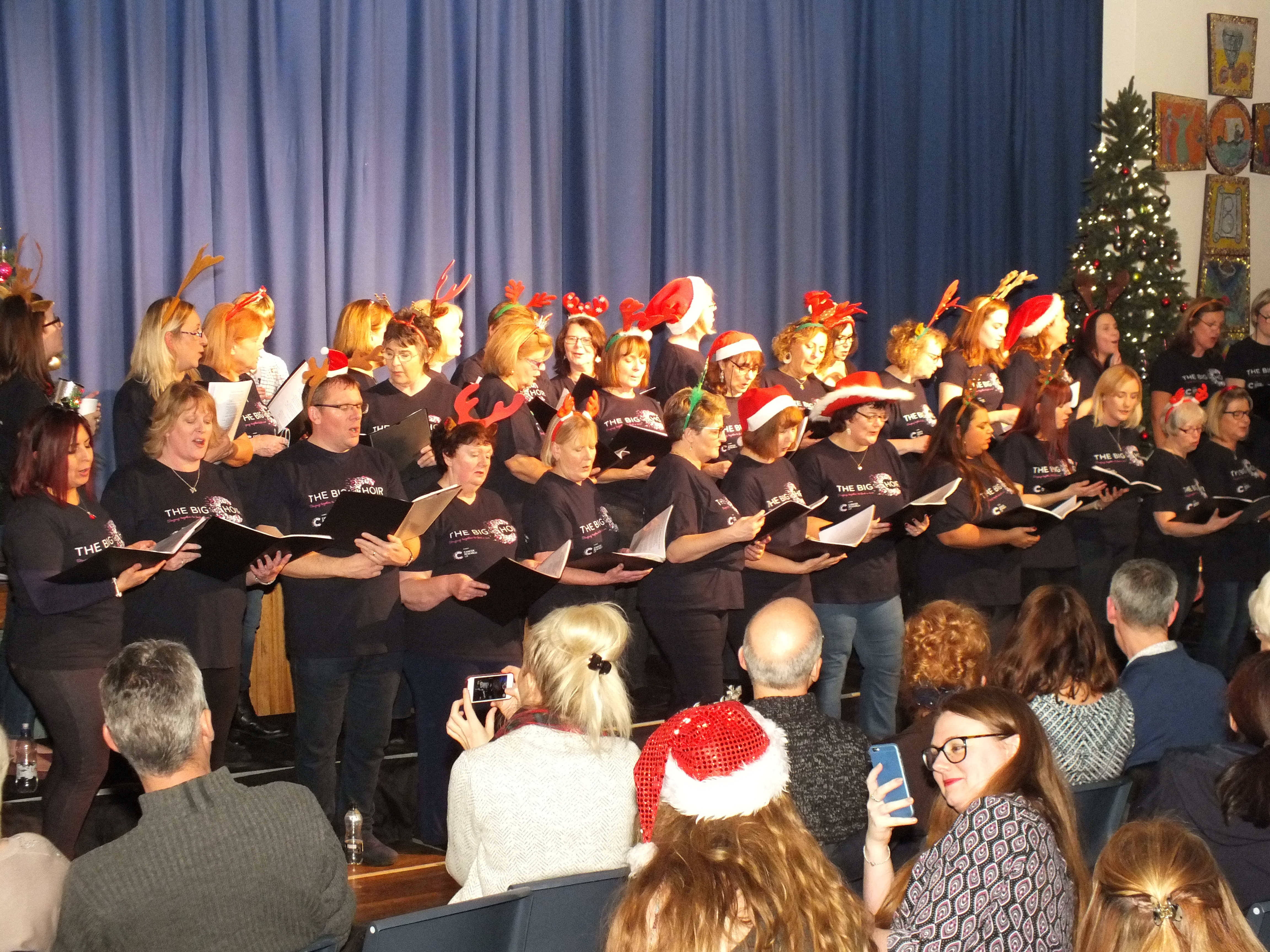 We can confirm our Christmas Sing-a-long is going to be on Thursday 7th December 2017

We all had so much fun with it last year that we've decided to keep the same format, but with some new material of course. We'll let you relax for the first half while we enterain you, but after a break and some refreshments it will be your turn! And yes, we will be doing 12 days of Christmas again... get ready for a sing-off!

The venue for this event is East Barnet School where we now rehearse every week in their beautiful auditorium.
We'll let you know as soon as the tickets are released. We just have a few details to sort out first.

Put the date in your diaries and we'll confirm timings asap.

We hope to see you there.



---
Thu, 17 Aug 2017
Printable version

Following the success of our performance at the N21 Festival in July, and the lovely response from locals, we have decided to open an evening session a couple of minutes away from the Green where we performed.

Our first session takes place at 7.30pm on Wednesday 6th September, and every wednesday thereafter. We are happy to offer the first session as a free taster and would welcome anyone who'd like to come along and try us out. It will be a really fun and uplifting 90 minutes. We have some great material to start the new term with and you'll be added to our choir management system where you'll be able to download mp3's so that you can sing between sessions too! The fun never stops ;-)

St Paul's Church
Church Hill
Winchmore Hill
London N21 1JA

We look forward to hearing from you.



---